SoberHelpNow offers
free

drug rehab assessment and placement through personalized assistance to those suffering from addiction as they begin their journey into recovery and a brand new life.

Through client driven drug rehab assessment and placement services to addicts, alcoholics and their families, we help cut through the arduous task of finding the right help through a quality provider. These services are free of charge, simply call us at 800.682.0824 or fill out the simple contact form on the right side of this page to get started. There is no obligation, no pressure tactics and full confidentiality is assured. Our staff have over ten years of experience and have visited hundreds of programs nationwide.

This site is also filled with relevant pages and articles designed to help clients and families make sound decisions in the choice of drug rehab assessment and treatment services available as well as related topics and information to addicts and their families designed to assist in healing, reentry into healthy life and the unlimited possibilities through recovery.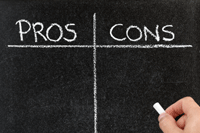 When you contact us, your need will be handled by a skilled professional who has rich relationships with treatment centers, outpatient clinics, interventionists, aftercare resources and many other recovery-related services with which we have personal and professional experience. Finding treatment can be challenging, as the options are vast. We will assist in matching the client up with the center through drug rehab assessment services, tailoring the process and supporting it from start to finish. Unlike other sites, with SoberHelpNow you're dealing with an actual treatment professional, Curt Maddon, whose bio is available, and on this site you'll find links to actual preferred providers, complete with contact information for these drug rehab and alcohol treatment centers and other professionals.
MEDICAL Problem: Spiritual Solution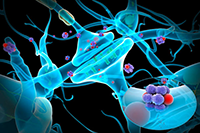 Addiction is a treatable brain disease, which left untreated only becomes worse, tearing a path of destruction through the lives of the sufferer and those close to them. Generally speaking, addiction is played out in the reward centers of the brain, which have gone haywire due to the frequent abuse of substances of reward. This situation is manifested as a spiritual malady, in which the addict is restless, irritable and discontented when not using or in between using episodes. There are other physiological and psychological implications as well, but this covers the larger part of the problem. The good news is that this condition responds positively to a spiritual solution, which slowly rewires the brain over time. Full recovery, and a life of freedom is available. But like any other disease, recovery requires a firm decision to pursue a solution, accessing help, willingness to follow suggestion, demonstrated by daily commitment to a lifetime course of action and service. Simply put, recovery is a change process from inward, selfish thinking and action to outward, selfless thinking and action, facilitated by a daily spiritual practice. This process is simple, but not easy, and it requires a lifetime regimen. Further good news is that this daily practice is one of joy, fulfillment, meaning and usefulness. However, proper drug rehab assessment is key to good outcomes.
SoberHelpNow staff applies their own personal recovery and professional experience to this process, and helps clients internalize recovery at the foundational level needed to be victorious. Again, getting sober isn't easy, in fact, it may be the hardest thing one might ever undertake, but living a life addicted to substances is much harder and can be deadly. Most of the services provided by SoberHelpNow are free of charge, namely drug rehab assessment and placement services.
RECOVERY SERVICES: Arresting Addiction
Drug rehab assessment, followed by drug and alcohol treatment, is the best way to begin a life of recovery. While it is certainly possible to get sober without treatment, odds are much more favorable when treatment is entered and successfully completed. The problem here is which treatment center is the right one. This can be a daunting task, and without professional guidance it often results in a life-threatening, money-wasting experience with the wrong fit of client to provider. More madness, grief and heartache for all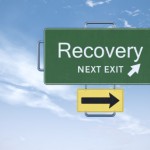 involved. Curt and his team offer clients with chemical dependency issues and their families honest, free, high-quality placement assistance services to begin the journey of recovery, as well as solutions after treatment, which are vital to ongoing recovery. A seasoned drug rehab and alcohol treatment professional, Curt is affiliated with the best programs in the US, and has personally toured over 150 drug treatment centers and alcohol programs. He maintains relationships with the highest caliber members of management, clinical, and operations of the facilities he refers to, which is an exclusive suite of drug rehabs and alcohol treatment centers who share his philosophy, ensuring that each client receives the best and appropriate drug treatment based on their history, age, special needs, gender, and clinical assessment.
The following suite of services is available to promptly and effectively intervene and arrest the progression of addiction:
→Drug Rehab Assessment
On initial contact, Curt and his team assess the current situation, make determinations, and discuss a plan of action with the caller. There is no charge for this service, and our team is available 24/7 to assist. Most referral drug rehab assessment phases are complete within a few hours and may be done solely through the family if an intervention is needed.
→Intervention Services

Some cases may require use of a professional interventionist to enroll the client in the reality of the situation and work with him/her toward admission into drug rehab treatment. Curt's team manages this process by recruiting the right interventionist and intervention style to assist. There is a fee for this service payable to the interventionist, and while rates vary, they can be quoted in advance.
→Treatment Placement

Clients have unique histories, and therefore selecting the right drug rehab treatment center based on individual needs is paramount to success. The client's case history is brought into this process, as well as specific needs and available resources. Placement services are free of charge.
→Aftercare/Monitoring
Getting sober in treatment is a great start, but one must continue to practice the skills learned in drug rehab on a daily basis to maintain sobriety. Aftercare and other post-treatment tools are vital to continued success. SoberHelpNow provides these service at an affordable fee.
Call 800.682.0824 today for expert, confidential assistance. No hassle, no obligation, just solid help from someone who's been there.